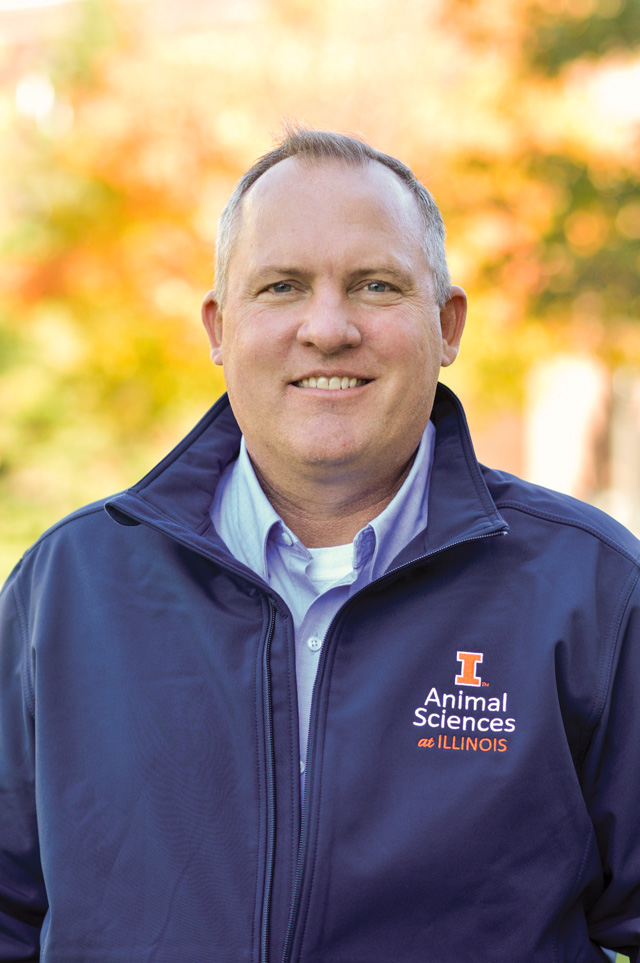 Welcome to the Department of Animal Sciences at the University of Illinois. This is an amazing time for our field. The societal challenges are great. And the need for forward-thinking graduates who can integrate scientific discovery with practical knowledge has never been higher.
We need you to help us address state, national, and global issues related to animal biology, health, and food to improve the lives of others.
Through innovation, discovery, and state-of-the-art teaching, we make a difference in people's lives, the lives of the animals they keep, and in global animal conservation efforts. If you want a rewarding career where you can make a real difference helping people and animals, join our academic community that includes over 6,000 alumni, 500 undergraduates, and more than 100 graduate students.
-Dr. Rod Johnson, Department Head
Why Animal Sciences?
Combine your interests in biology and animals in a learning environment that extends beyond the classroom. Delve into opportunities to do undergraduate research, gain hands-on experience in our labs and farms, participate in internships, and thrive in our student organizations.
The work we do together is important. Our research, teaching, and Extension programs address bioenergy, the environment, food production, animal health, animal behavior, and more. We study the production efficiency, profitability, and well-being of dairy and beef cattle, pigs, and poultry to enhance the food supply for a growing world population. Our companion animal programs inform pet owners and help us understand the value of positive relationships between humans and animals. Fundamental research in physiology, nutrition, and behavior solves animal science problems and has a significant impact on improving human health.
We're so happy you have chosen to share your talent, enthusiasm, and curiosity to tackle these challenges together!