Image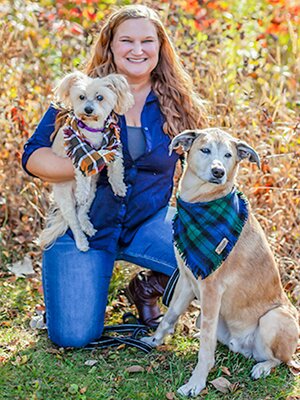 Veterinary Dermatologist , Wisconsin Veterinary Referral Center
Salary Range
$100,000-149,000
Background
Dr. Christina Mazulis is from Lake Villa, IL and she received her bachelor's degree in animal sciences (2011) and her DVM (2015) from the University of Illinois. As an undergrad, Christina participated in Pre-Vet Club and Companion Animal Club while working in a research lab studying chronic wasting disease in white tailed deer. She loved taking hands-on animal science classes with live animals like dairy judging.
Christina's advice for undergraduates studying animal sciences is to keep an open mind and take every opportunity that comes your way because you may not know you love something until you try it. She chose to go to the University of Illinois for veterinary school because of in-state tuition, the clinical experience offered every year, and the way this campus felt like home. Her favorite memory is graduating veterinary school and taking the oath with her classmates.
After her time at Illinois, she completed a small animal internship followed by a dermatology internship and residency at Cornell University. Currently, she is working as a veterinary dermatologist at the Wisconsin Veterinary Referral Center. She sees approximately a dozen patients at a time and performs allergy intradermal skin tests, skin biopsies, and ear procedures. Her favorite part of her job is when she sees her patients dramatic improvements and when she sees the animals with chronic conditions learn to live again with the correct treatments.
Undergraduate Experiences
Pre-Vet Club, Companion Animals Club, ExplorACES, Student Equine Emergency, and Rehabilitation Society