The Meat Science Laboratory (MSL) introduces students to the production, judging, quality, and marketing of meats. The facility includes equipment needed to harvest cattle, sheep, and swine; store and age their meats; and conduct research in meat and muscle biology.
Faculty members and staff of the Meat Science Lab actively engage in community outreach, including hosting workshops for 4-H, other youth organizations, and commercial meat processors. The Meat Science Lab also operates the meat and eggs sales room that is open to the general public.
Body
Our University farms offer fresh and frozen meat, bacon, sausage, eggs, and much more for sale to the community.
Meat Science Lab
1503 S. Maryland Ave.
Urbana, IL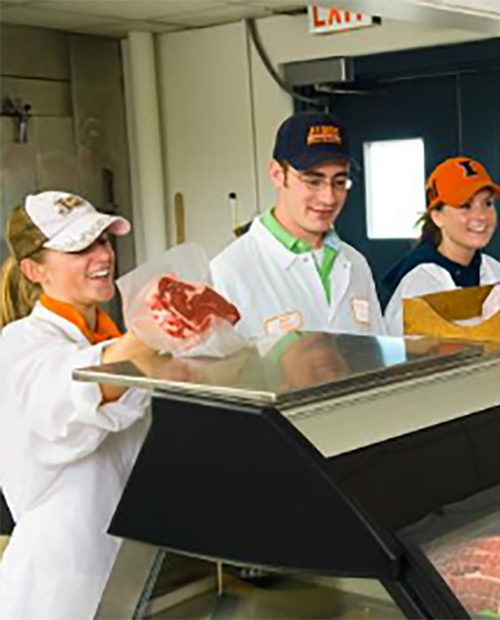 Megan Huelsman
Meat Lab Manager
Please go back and add an image or body text