Premier University program taught by active, world-renowned leaders - Kelly Swanson and Maria de Godoy.
Degree requirement: Bachelor's degree required
Next course offered: Fall 2022
Semester: Spring, fall
Program length: 3 university courses
Format: Online
Estimated Cost: $6,408
More detailed information below.

The Companion Animal Nutrition Certificate program gives industry professionals, veterinarians, animal scientists, pet breeders, and pet enthusiasts the opportunity to take in-depth courses on various aspects of companion animal nutrition. Course topics include canine and feline metabolism, nutrient functions and requirements, pet nutrition and disease, pet food ingredients, principles of diet formulation, pet food processing technologies, good manufacturing practices, pet food regulations, and market trends.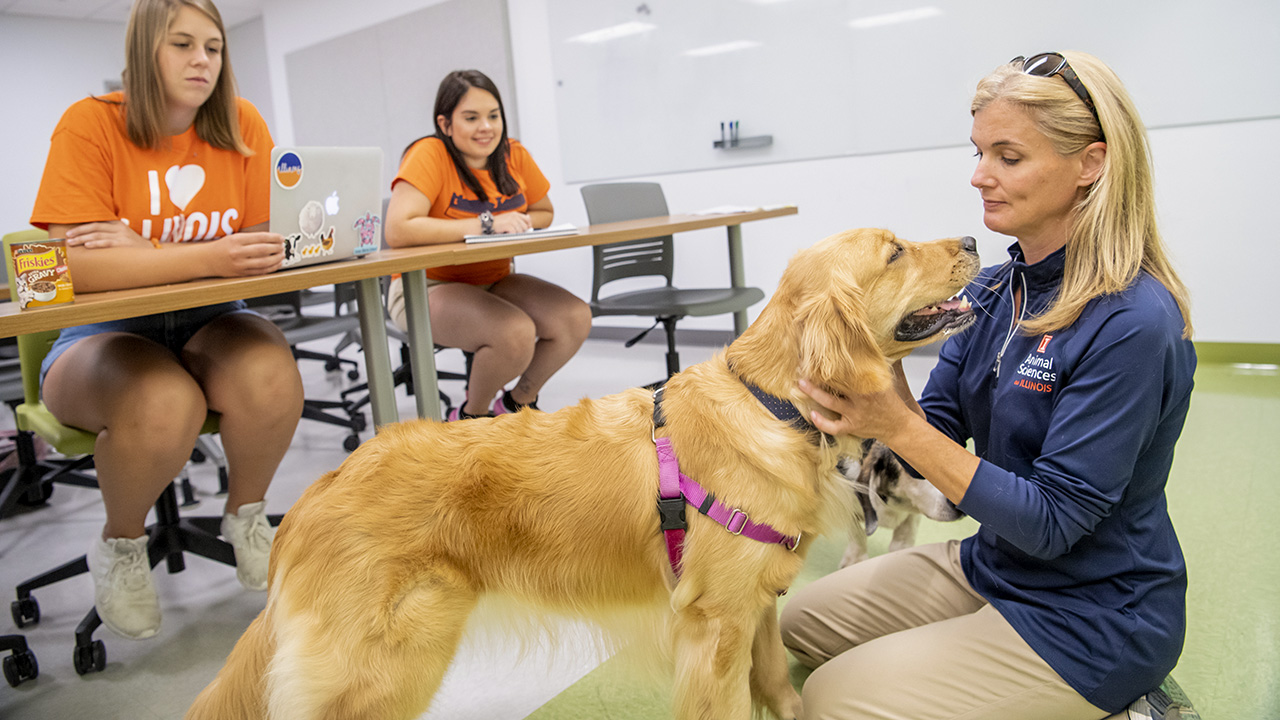 This degree program is paid for by the student and not eligible for waivers, assistantships, or internal scholarships.
Program Requirements
The non-degree certificate program is currently a three semester program with all courses offered entirely online. For those who need them, continuing education (CE) credits will be provided after the successful completion of each course.
Coursework
In order to be accepted, applicants must have a bachelor's degree. No specific discipline for this bachelor's degree is required.
In order to obtain the certificate, students will need to successfully complete ANSC 422, Companion Animal Nutrition, and two additional courses of their choosing from the list below.
Fees
All courses are priced at the same rate. The cost will be $712/credit ($2,136 for each 3-credit course). The certificate, which requires three courses of three credits each, would cost a total of $6,408.
Certificate Completion
Upon successful completion of certificate requirements, please fill out this form. Once completed and submitted, we will confirm all requirements are met and send your Certificate in the mail.
Course Descriptions
Companion Animal Nutrition (ANSC 422; 3 credits)
Required for certificate and pre-requisite for ANSC 526 - This course will cover the digestive physiology and basic nutritional considerations of companion animals, with primary focus on dogs and cats. Topics will include macronutrient and micronutrient digestion, metabolism, and function, nutritional idiosyncrasies of dogs and cats, unique nutritional needs throughout the life cycle, nutrient needs during exercise, common pet food ingredients, and nutritional sustainability.
Pet Food & Feed Manufacturing (ANSC 424; 3 credits)
Integrates principles of animal nutrition with various aspects pertaining to pet food and animal feed manufacturing. Topics discussed in this course include processing technologies (e.g., extrusion, retorting, baking) involved in the manufacturing of pet foods and animal feeds, principles of diet formulation and nutritional guidelines, and an overview of regulatory affairs, quality control, and good manufacturing practices.
Advanced Companion Animal Nutrition (ANSC 526; 3 credits)
Students will learn how to effectively apply advanced concepts related to pet nutrition and disease, including the metabolism within healthy and diseased dogs and cats, how nutrition may aid in preventing and treating disease, and the science behind pet food formulation and production.
Pet Food Formulation, Regulations, and Market Trends (ANSC 499; 3 credits)
Provides information on the principles of diet formulation, nutritional guidelines and recommendations, regulatory affairs, and recent market trends of the pet food industry.
CAN Certificate Reviews
"The content was organized very well and presented clearly and concisely."
"The videos for the modules were of good quality and the modules themselves were easy to follow."
"Very comprehensive coverage of the topic, with relevant information for the intended students. The instructor was good about responding to questions posted online in a timely manner."
"This was an excellent course and well taught."

Questions about the certificate?
Course Instructors
Dr. Kelly S. Swanson
Professor and Certificate Program Coordinator
Dr. Swanson is a Professor in the Department of Animal Sciences. With a background in Animal Sciences (BS) and Nutritional Sciences (MS; PhD), he studies how diet impacts canine and feline physiology and gut microbiota, with primary emphasis on gastrointestinal health and obesity. His prominence in the field is highlighted by over $20 million in research support, 140 invited lectures, 210 peer-reviewed publications, and training of over 65 graduate students, post-docs, and undergraduate researchers. He has been selected to the 'List of Teachers Ranked as Excellent by Their Students' 27 times and serves on advisory boards for several pet food companies.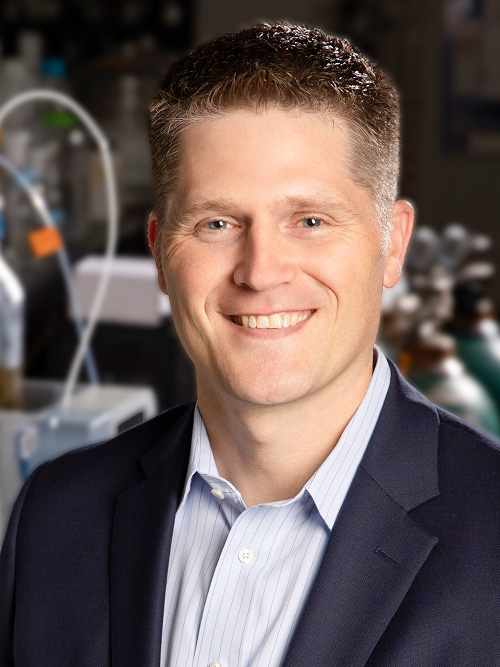 Dr. Maria R. C. de Godoy
Associate Professor
Dr. Maria R. C. de Godoy is an Associate Professor and recipient of the 2021 Campus Distinguished Promotion Award at the University of Illinois at Urbana-Champaign. The focus of her research program is on companion animal and comparative nutrition with 3 main overarching goals:
analytical methods and animal models for evaluation of nutritional adequacy of novel ingredients;
the effects of processing on pet food quality, nutritional value, and safety; and
the role of nutraceuticals in health and wellness of pets. Dr. Godoy has an internationally recognized program highlighted by over $ 6.5 million in research funds, 40 invited lectures nationally and internationally, and more than 60 peer-reviewed publications.
She has been consistently named to the Univ. of IL "List of Teachers Ranked as Excellent by Their Students". Dr. Godoy's academic program showcases her innovative approach to science that further advances the pet food industry and the nutritional sciences community. She also serves as scientific advisor for many animal-health and pet food companies.