For students interested in the care and wellbeing of their companion animals at home.
Degree requirement: no degree required
Next course offered: Spring 2022
Semester: Spring, fall
Program length: 9 total credit hours, potentially one semester
Format: Can be entirely online or blended online and in-person
The companion animal welfare and care certificate is offered to all non-animal sciences undergraduate students who are interested in learning more about the dogs, cats, and other animals we keep as companions. Courses will cover such topics as basic companion animal biology and care, the various roles of companion animals in our society, animal ethics, and public policy.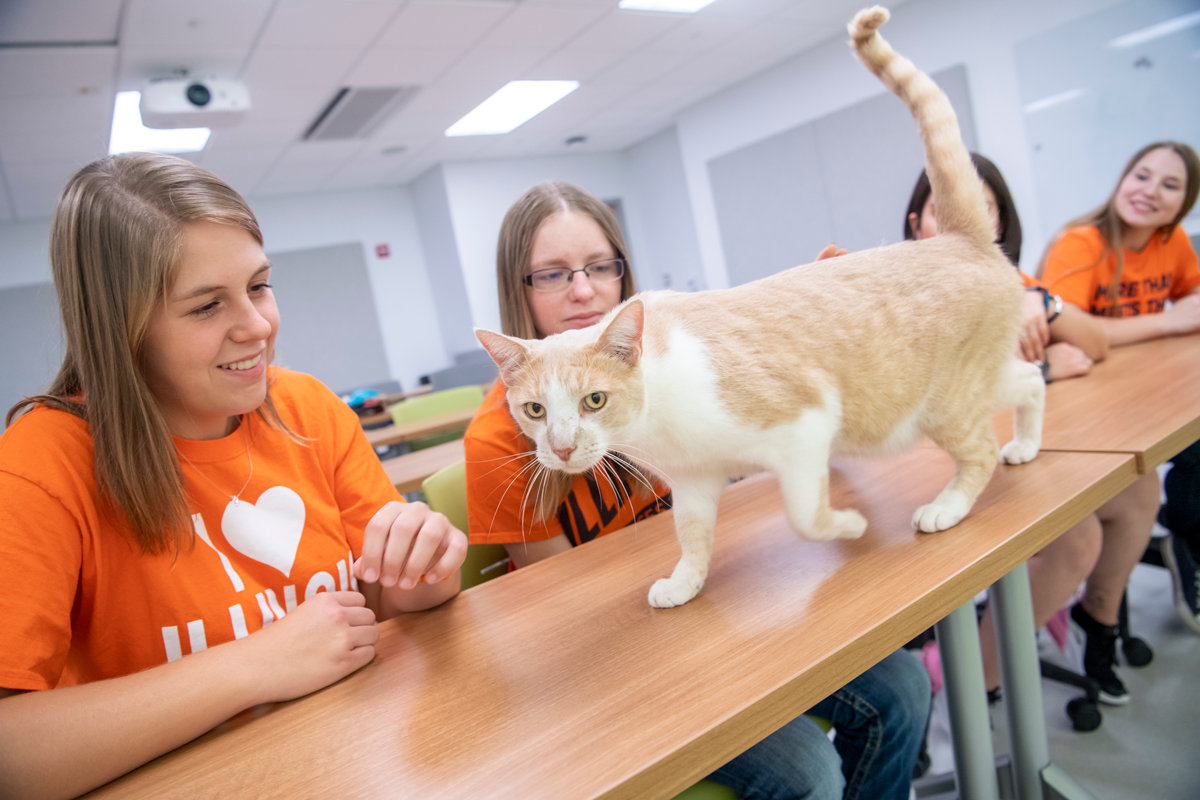 Coursework
Required courses:
ANSC 250: Companion Animals in Society; 3 credit hours, offered Fall, Spring, and Summer
ANSC 207: The Science of Pets and How to Care for Them; 3 credit hours, offered Fall and Spring
Elective courses (choose one):
ANSC 255: Animal Ethics; 3 credit hours, offered Fall
ANSC 305: Human-Animal Interactions; 3 credit hours, offered Fall and Spring
ANSC 370: Companion Animal Policy; 3 credit hours, offered Spring (second 8 weeks)
For more information, contact: