Be a part of one of the only programs nationwide with a dedicated companion animal program!
The Companion Animal and Equine Science concentration is one of the only programs of its kind. Students in this concentration are able to focus their animal sciences degree on the animals we share our lives with. Discover a career in industries outside of traditional meat animal or dairy production. Prepare for careers in specialized fields of animal care, health and well-being associated with zoos, kennels, research laboratories, and the racing industry.
This program:
Prepares students for a career in humane education, animal advocacy and policy, shelter management, and animal care and control.
Provides courses and experiences to develop skills related to companion animal behavior.
Offers approximately 25 students participate in internships through the Champaign County Humane Society and ASPCA Poison Control Center every semester.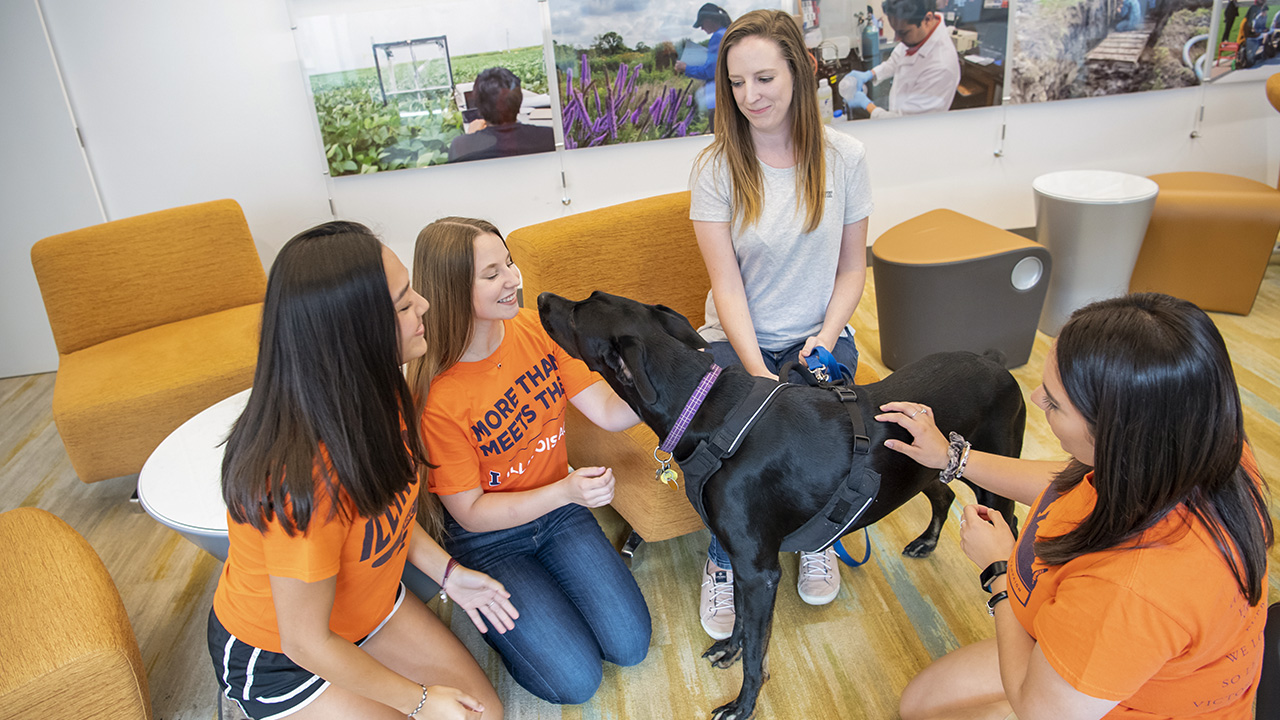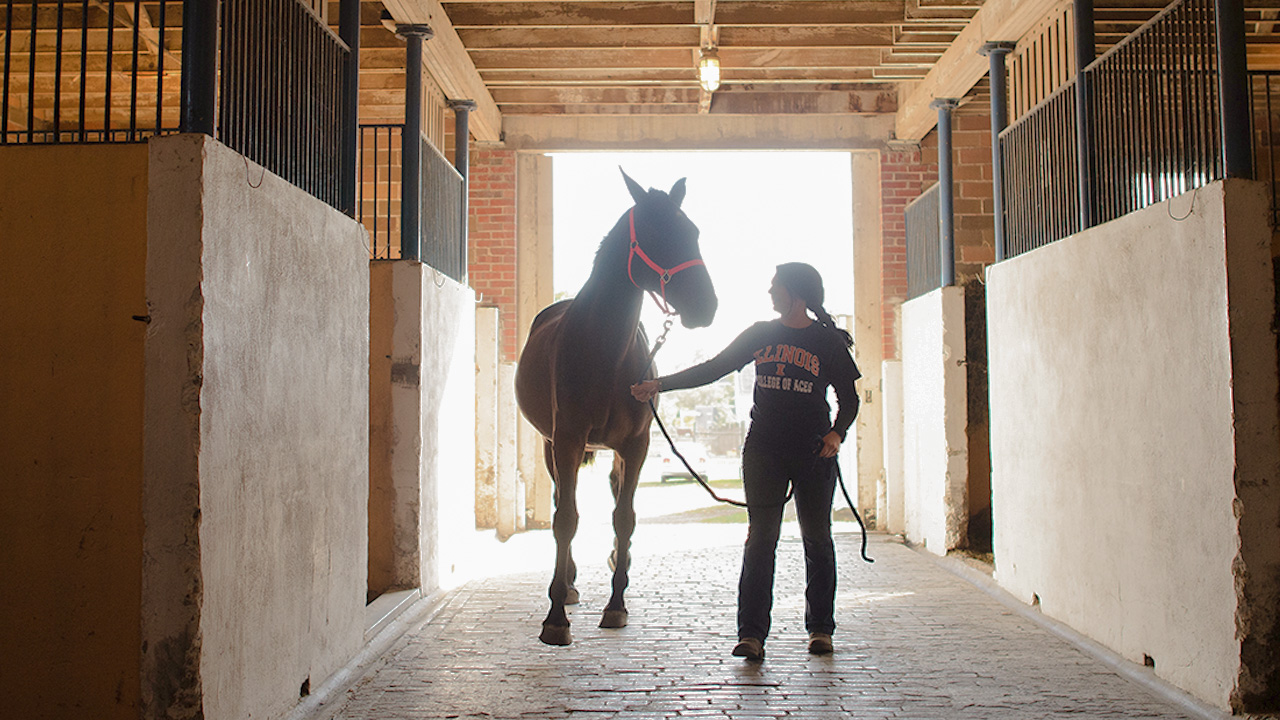 Explore More
Experience it all to enrich your education.
Check out your next steps!